It's 2016, which means we're a year behind the fashion styles that should have erupted by now…according to Back to the Future. Doc Brown clearly indicated that jeans and reasonable button ups are a thing of the past, and in order to fit it with the 21st century, Marty needed to dress himself with pleather jackets, technicolor caps, and power lace-up sneakers.
Well quite reasonably, the fashion sense of the alternate 2015 universe is quite different from what we actually have today. It's probably a good thing that we didn't take to the plastic neon headbands and the gawky armor.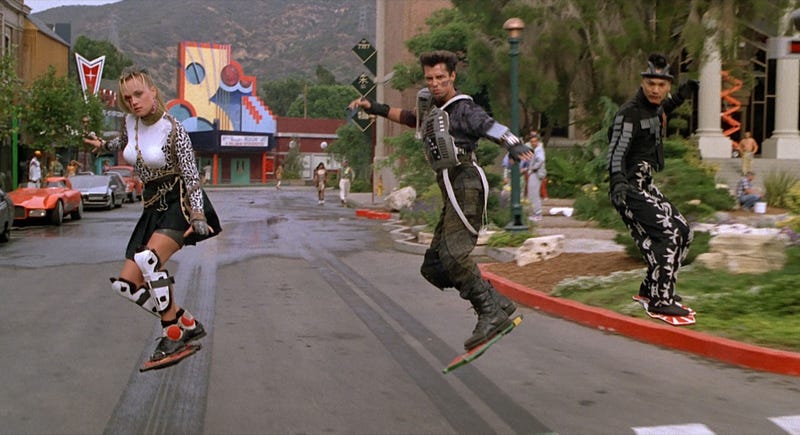 But the shoes were pretty sweet, right? Why can't we have those?
Back to the Future Shoes
Well fortunately for you, I've dug some select BTTF styles! The shoes can actually be found at Halloween Costumes.com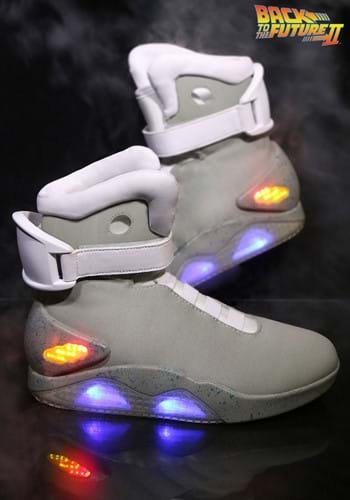 Yeah. They light up.
Last night, I literally watched all three Back to the Future films, plus the newly released Back in Time documentary-esque film. They're all on Netflix! So instead of cleaning my house as I planned, I binged-watched the entire series — and then some — and naturally thought of three or four new cosplay ideas!
These shoes look like they came right out of the movie. Plus, they're pretty unique, so I can see a Marty McFly 2015 cosplay really taking off.
And even though the hat is silly for today's style, it would be a cool relic to have, and of course, it tops off the McFly cosplay!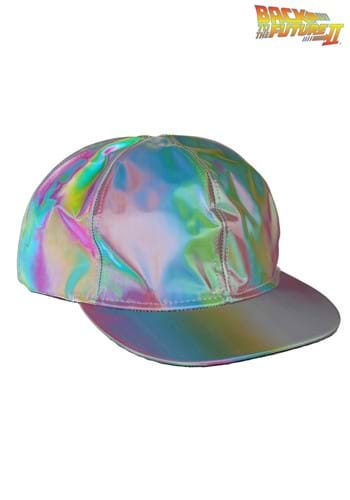 Did I mention you can get the Hoverboard, too?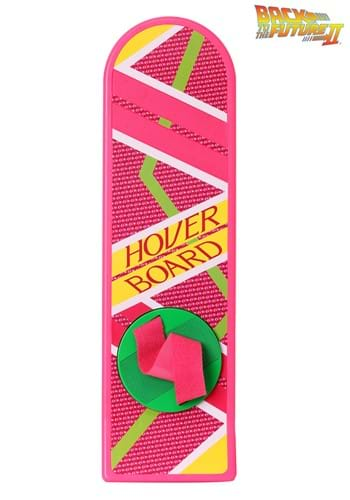 Ah, so many ideas!
Get more costumes at: